"A world-class marina that takes second place to no other marina on the East Coast!"
DOCK FACILITY
Our Docks and other Facilities provide the highest quality of amenities available, we pride ourselves in making your time with us as enjoyable and as accommodating as possible. We strive to be a full service, home away from home for our clients.
Dockage for vessels up to 125′
300+ Deep water slips in a well protected yacht basin
IPE hardwood floating docks throughout
Wide Fairways between main dock piers
30/50/100 Amp Individually metered electric service
In slip waste pump-out service
Cable TV, telephone and WIFI service
Courteous full service dock-master service
Marina Security monitored by full time security detail
Private parking facility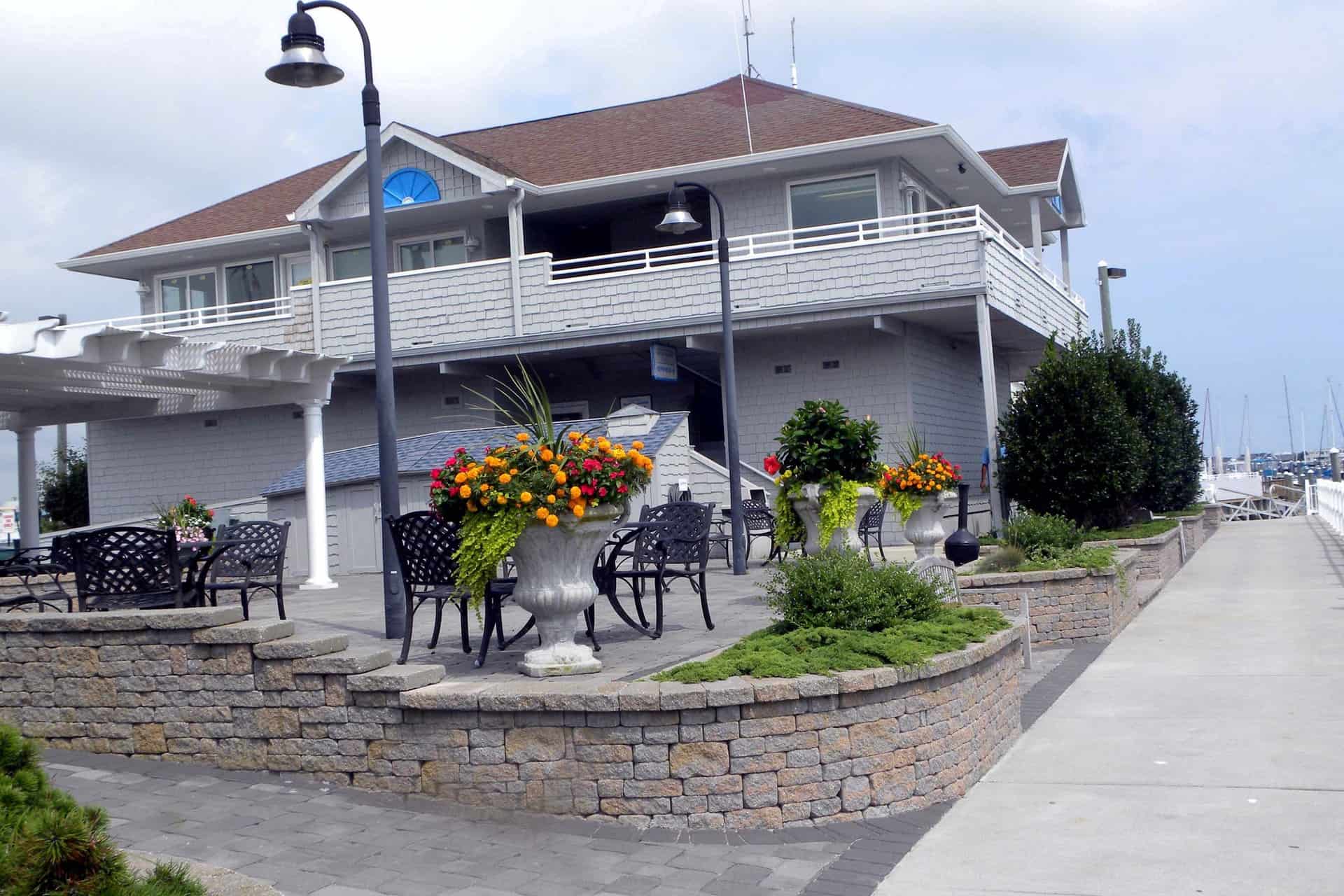 Seaview Harbor Marina was designed to be as long-lasting and as maintenance free as a marina can be. Only thee finest state-of-the-art materials were used in the construction. In 2000, a major renovation was completed including a significant upgrading of the electrical, cable, and water delivery systems. We installed the latest technology electrical, cable, and modernized water systems, we provided an integrated marine waste pump-out system, with access from every slip. We also installed at that time, the new IPE hardwood floating docks that we take pride in.
 Pronounced "e-pay", IPE is widely recognized as one of the hardest and most durable timber species in the world. Its wide color variation provides a striking appearance on decking, siding as well as other applications. It is naturally durable and resistant to rot and decay, making it an excellent choice for exterior dock applications.
All of our hardware is hot-dipped galvanized steel and all of our timber pilings have the maximum preservative treatment available. All-in-all, your slip is a part of a high-quality docking system that is durable, flexible, virtually maintenance free, in addition to retaining its beauty for many years to come.
The breakwater, which surrounds Seaview Harbor Marina, was designed by the nationally recognized engineering firm of E.P. Ryan Associates Engineers to withstand the worst storm predicted during a 100-year cycle. To ensure further protection of the seawall, we continually add rip rap (large pieces of concrete and stone) in front of the timber breakwater, which prevents sand erosion from the breakwater and affords considerable wave energy absorption. In 2012, Superstorm Sandy put Seaview's breakwater to the test and it helped our marina to survive relatively unharmed.
The original design was reviewed by the Drexel University Department of Engineering and then approved by the New Jersey Department of Environmental Protection as well as the U.S. Army Corps of Engineers. Seaview Harbor Marina has been carefully designed and engineered to provide years of long-lasting and low maintenance service, insuring the slips will always be a safe berth for your vessel.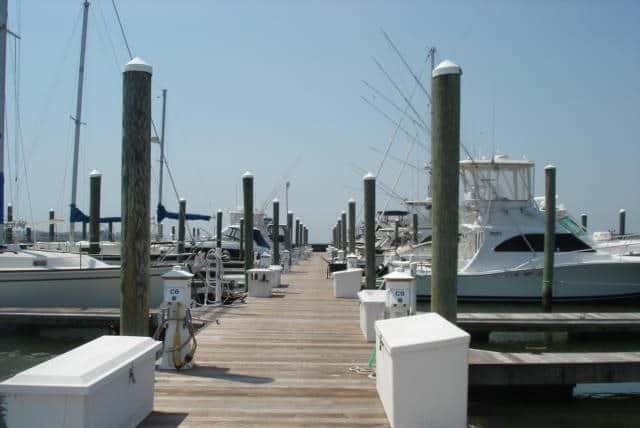 Even the most adventurous boater must come ashore every once in awhile. Seaview Harbor Marina has been designed to provide the finest in facilities to satisfy the most discriminating yachtsman.
The focal point of the marina's amenities is the second floor clubhouse and lounge, an exclusive retreat for Seaview Harbor marina owners, renters, as well as their guests. The first floor hosts Caffe Luciano's, a first class restaurant offering classic Italian and mouthwatering seafood dishes, as well as a plentiful bar. Seaview also hosts a well stocked Ship's Store and Fuel dock with a 24/7 fueling service.
Other on-site amenities include a bathhouse and laundry facility, swimming pool with Jacuzzi, a private secured beach, and a children's playground area.